As you look around your home, do you notice that something is missing? Perhaps it's time to add a new element to your interior design, something that will bring both style and functionality. Marine textiles may just be the answer you're looking for. With their durability and versatility, they can transform any room in your house. In this blog post, we'll explore some tips and ideas for using marine textiles to create a unique and stunning look in your home. Get ready to be inspired!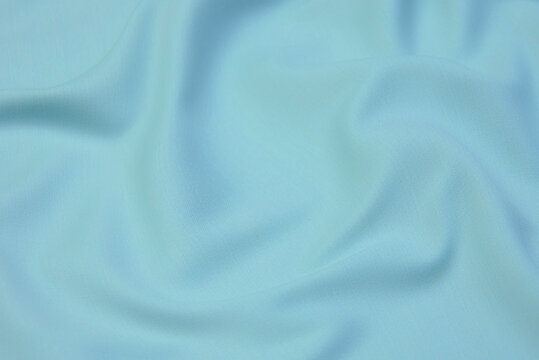 What are Marine Textiles and Why Should You Use Them in Your Home Interior Design?
Marine textiles are fabrics that are specifically designed to withstand harsh marine environments. They are commonly used in boats and yachts, but they can also be incorporated into home interior design. These textiles are made from durable materials that can resist water, UV rays, and salt damage. Using marine textiles in your home can add a touch of nautical charm and sophistication to your decor. It's a great way to bring the seaside vibe into your living space. Marine textiles come in a variety of colors, patterns, and textures, making them versatile for any interior design style. Plus, they are easy to clean and maintain, making them perfect for high-traffic areas like the living room or kitchen. By incorporating marine textiles into your home decor, you can create a unique and stylish space that is both functional and beautiful.
Transforming your Home with Marine Textile: Innovative Ideas to Try
Marine textiles can add a touch of coastal charm and elegance to any home interior. One innovative way to incorporate these fabrics into your décor is by using nautical stripes on upholstery and curtains. These can be either subtle or bold, depending on the overall theme you want to achieve.
Another idea is to use marine-inspired prints, such as seashells, anchors or coral motifs for throw pillows and cushion covers. These small accents can make a big impact on the overall look of your space.
You could also consider using natural fibers, such as hemp or jute that are reminiscent of sailing ropes or fishing nets. This texture-rich material looks great when used in rugs, lampshades, or even wall hangings.
Lastly, don't forget about outdoor spaces! Marine textiles are perfect for creating durable and stylish patio accessories like cushions, umbrellas, and even outdoor curtains.
By incorporating marine textiles into your home decor with creativity and thoughtfulness, you can create a unique coastal feel throughout your living space that will evoke memories of ocean breezes every day.
Understanding the Benefits of Incorporating Marine Textiles in Your Interior Decor
Marine textiles are not just aesthetically pleasing but also come with a host of benefits that make them an excellent addition to any home. Incorporating marine textiles such as sailcloth and canvas can elevate the look and feel of your interiors instantly while providing durability and longevity. These materials are known for their resistance to water, mildew, and UV rays, making them ideal for areas in the home prone to wear and tear or exposure to sunlight. Moreover, using marine-inspired patterns like nautical stripes or hues reminiscent of the sea can give your interiors a refreshing coastal vibe – perfect for those who love all things beachy yet classy. Additionally, these textiles have been used for centuries in cargo ships and yachts due to their high-performance features; incorporating them into your interior decor ensures you are getting quality materials with exceptional practicality.
Tips for Integrating Marine Textiles Seamlessly into Your Home Décor
Integrating Marine Textiles Seamlessly into your home decor can be challenging, but with a few tips, you can make it look effortless. Firstly, choose your colors wisely. Stick to neutral or soft hues like beige, white or light blue for the walls and furniture to create an inviting atmosphere. Use marine textiles as an accent in throw pillows, curtains or rugs. Secondly, mix textures to avoid a monotonous feel. Combine silky fabrics with rough-textured materials like jute or hemp to add depth and dimensionality to your space.
Thirdly, don't forget about your lighting fixtures! Incorporate nautical-themed pendants or lamps that will complement other marine-inspired elements in the room while adding warmth and coziness at night time.
Lastly,avoid overdoing it**: A little bit of coastal charm goes a long way so use moderation when integrating anything marine-related into your interior design plans. With these simple tricks on hand, you are sure to achieve that resort-like oasis in no time!
From Seaside to City Living: How to Make the Most Out of Your Marine-inspired Interiors
Adding Nautical Touches to Your Living Space
Adding nautical touches to your living space is a great way to incorporate marine textiles into your home decor. Consider adding a striped rug or throw pillow with anchor or sailboat motifs. You can also display decorative items such as ship models, seashells, and driftwood. Another idea is to use rope accents on furniture or as curtain tiebacks. For a more subtle approach, choose neutral colors like navy, white, and beige for your walls and furniture, then add pops of color with marine-inspired accessories. By incorporating these elements into your living space, you can create a cozy and inviting atmosphere that reminds you of the ocean even if you're miles away from the beach.
Choosing the Right Marine Textiles for Your Home Decor
When incorporating marine textiles into your home décor, it's essential to consider which fabrics will work best. Look for water-resistant and durable materials that can withstand wear and tear. Sunbrella and Crypton are excellent options as they offer high-quality fabrics that resist stains, mold, mildew, and fading from UV rays. Consider pairing these textiles with complementary colors such as blues, greens, and whites to create a nautical-inspired look. Another tip is to experiment with patterned fabrics like stripes or polka-dots for a playful touch without sacrificing style. By selecting the right marine textiles for your home interior design, you can achieve both a stylish and functional living space effortlessly.
Creating a Coastal Atmosphere in Any Room with Marine-inspired Interiors
Bring the seaside into your home with marine textiles. Incorporate elements such as nautical prints, anchor motifs, and shades of blue to create a coastal atmosphere in any room. Use marine textiles like sailcloth or mesh for curtains or cushions to add texture and interest to your space. Pair them with neutral colors like white or beige for a relaxed and calming vibe. Another way to incorporate marine-inspired interiors is by adding seashell accessories or driftwood accents throughout the room. These small details will tie together the overall theme of your décor, making it feel cohesive and inviting for guests year-round.
Mixing and Matching Patterns and Colors for a Beachy Look
To achieve a beachy look with marine textiles, it's important to mix and match patterns and colors. Think about incorporating stripes, anchors, and sailboats into your decor. Don't be afraid to mix different shades of blue, green, and white to create a cohesive look. Adding in some natural textures like jute or rope can also enhance the nautical feel. To avoid overwhelming the space, choose one or two patterns as the main focus and use solid colors as accents. With the right balance of patterns and colors, you can create a relaxing coastal vibe in any room of your home.
Where to Find High-Quality and Affordable Marine textiles for Your Next Interior Project
Looking for high-quality and affordable marine textiles for your next interior project? Look no further than online retailers specializing in marine fabrics. These retailers offer a wide range of marine textiles, from durable outdoor fabrics to luxurious indoor upholstery materials.
One great option is to shop for marine textiles on websites that offer free samples, so you can see and feel the fabric before making a purchase. Additionally, many online retailers offer discounts on bulk orders, making it easy to get the materials you need for larger projects.
If you prefer to shop in person, check out local fabric stores or home decor shops that specialize in coastal or nautical themes. Don't be afraid to ask for recommendations from interior designers or fellow DIY enthusiasts.
With so many options available, it's easy to find the perfect marine textiles to transform your home into a stylish seaside retreat.
In conclusion, marine textiles are a versatile and unique way to incorporate the beauty of the ocean into your home interior design. From adding accent pieces like throw pillows or curtains to fully transforming your space with nautical-themed furniture, there are so many creative ways to use marine textiles in your décor scheme. By following our tips on integrating these materials seamlessly into your existing design style and understanding the benefits they offer, you can create a welcoming environment that feels both elegant and relaxed. So why not take inspiration from seaside living and bring some marine charm into your home today?